HUSH-A-BYE
Haidi Nani
Arrangement by Kitka Women's Vocal Ensemble
From the tiny Republic of Moldova comes a Romanian lullaby. The melody is found in Dorothy Berliner Commin's book,
Lullabies of the World, 
and the 3-part arrangement is from the women's vocal ensemble, Kitka, based in Oakland, California, whose repertoire is inspired by the traditional songs and vocal techniques from Eastern Europe.
The melody has a rocking motion and one can imagine a mother singing to her child.
Come, hush-a-bye, hush, hush,
Come hush, with Mama,
Since Mama is rocking you.
And from the throat, she sings to you.
Hush, hush with Mama,
Since Mama is holding you close
---
MIJITO
In a Neighborhood in Los Angeles 
from Alarcón Madrigals, Book One
Roger Bourland, composer
Francisco X. Alarcón, poet
"I have always resonated with the joy and color in his [Alarcón] poetry. He prints his poetry with an English version on one side and Spanish on the other. And even though I don't have an ounce of Latin blood, he makes me feel like one when I set his words.  I call Francisco my Mexican Buddha."- Composer Roger Bourland
A prolific writer for adults and children, Francisco X. Alarcón was born in California and grew up in Guadalajara, Mexico. Latino and gay identity, mythology, the Nahuatl language, Mesoamerican history and American culture are all portrayed in Alarcon's writing.
There are 3 Alarcón Madrigal Books and all were commissioned by women's ensemble groups. Cal State Fullerton commissioned the first one and Vox Femina, the other two. Composer Roger Bourland wrote the music for all three.
I learned Spanish from my grandma – mijito don't cry she'd tell me don't cry
On the mornings my parents would leave to work at the fish canneries
My grandma would chat with chairs…sing them old songs dance waltzes with them in the kitchen.
When she'd say niño barrigón she'd laugh,
With my grandma I learned to count clouds to point out in flower pots mint leaves.
My grandma wore moons on her dress, Mexico's mountains deserts ocean in her eyes
I'd see them in her eyes….I'd see them in her braids…I'd touch them in her voice
Smell themOne day I was told: she went far away but still I feel her with me…whispering in my ear..mijito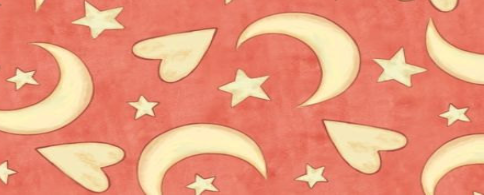 "A jaunty, rhythmic beginning introduces us to the scene, with a flowing middle section to describe 'grandma;' then a poignant ending, closing with a whispered 'mijito' – 'my little son.'"
-Cricket Handler, Artistic Director